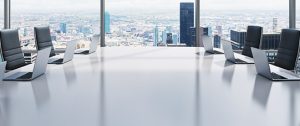 If you are planning to expand your business overseas, it is good to consider the idea of a virtual office. Most of the countries allow virtual office setups from where you can execute several business operations with ease.
The idea behind the virtual office is creating a corresponding address for your business, without setting up a dedicated office space. The entrepreneurs can buy virtual office package with ease, and it includes a specific range of services such as call forwarding, secretary service and mail redirecting as well.
Entrepreneurs that are interested in setting up a new venture in Thailand can plan to start with a Virtual office. It can help them to maintain a business presence in the market. In this era of technologies, a virtual office offers a new way to do business while enjoying numbers of financial advantages. You can execute several business activities in the country without spending more on capital setup.
Setting up a virtual office in Thailand:
There is no doubt to say that Virtual office presents a modern way to set up a corporate venture in the new market. When you are not in a position to buy capital or pay rent for a big office in the new country, a virtual office set up can serve your needs well. The virtual office can help your business to gain access to all modern ways of communication to lead operations in the market. If your company also has some employees, they are also allowed to take charge and execute operations from their specific locations.
During the company formation process in Thailand, you may have to give the address of the virtual office as well. It will work as a corresponding address for your business. If your business doesn't require setting up a physical store, industry, warehouse or storage location, the virtual option can be more suitable for you. Many companies that are dedicated to providing software solutions to other businesses prefer to work remotely, and they find virtual settings more suitable. However, the company can set up a physical office whenever they need it.
Virtual offices provide enhanced flexibility for foreigner investors that have low budgets. Usually, the cost of setting up a virtual office is considerably less than creating a proper physical setup.
Advantages of setting up a virtual office:
There are so many benefits of setting up a virtual office in Thailand. Foreigner business owners may find it a reliable choice for conducting various activities. Here we have listed a few benefits of following this idea for company registration in Thailand:
A virtual office offers a cost-effective solution for investors that have a limited budget. With this setup, they need not pay lease expenses, maintenance costs and also the employee expenses also get reduced.
You can get a prestigious business address in Thailand along with a dedicated telephone number, a conference room and receptionist as well.
It is also possible to avail banking services for payment collection and forwarding. You can also find local partners to lead business activities.
It is good to look for some reliable local service providers to complete the formalities for Thailand company registration.